The key hopes and fears of wealth management chiefs in 2014
From further consolidation and rising regulatory costs to managing client expectations and navigating choppy markets, wealth management businesses can be sure of another year of challenges.
But despite the headwinds, opportunities abound for wealth managers with a clear investment proposition, solid performance and compelling service levels. We asked a number of wealth managers and former cover stars what the year ahead has in store for their businesses.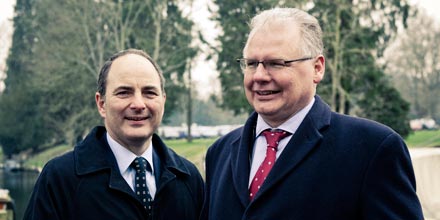 Oaktree directors Brady (pictured, left) and Arthur (pictured, right)expect discretionary investment management to come under greater regulatory scrutiny in 2014.
'From a regulatory perspective what we are seeing is scrutiny from the regulator about processes and about treating customers fairly,' Arthur said.
'There has been a retail distribution review (RDR) thematic review, which is looking at the implementation of the RDR, and no big surprises have come out of that, but how you look after clients from a discretionary perspective will come under scrutiny.'
This year, Arthur said organic growth opportunities are firmly on the agenda as the business looks to attract clients from private banks who are dissatisfied with standardised offerings that may be dominated by in-house products
'There is still a huge opportunity from clients of private banks and stock brokers who are not providing the right service. We think there is a huge opportunity out there. We have a very personalised service and think this is really the key to driving growth,' he said.
After two years of strong investment returns, CIO Brady added that firms must warn clients not to expect 10% net returns over the following 12 months. Even if the market corrects slightly, he suggests this may not be a terrible thing if you subscribe to the view that markets are starting to look overheated.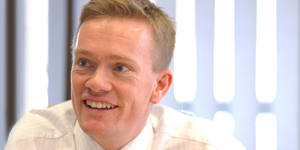 Many industry observers were surprised by the relatively low levels of consolidation in the run up to and aftermath of the RDR. But Dart's chief executive Whitehead expects this trend to gather pace in 2014 as the wealth management sector increasingly diverges between those offering more lighter touch model portfolio-type services and others offering more service intensive bespoke portfolio management.
'We anticipate more consolidation resulting in more boutiques being set up who will differentiate on relationships and personal service,' Whitehead said, adding that he also expects pressure on fees to continue, 'to ensure that they are reasonable and that the service justifies them'.
For Whitehead, the real opportunities lie in 'winning clients on the back of consolidation where clients are treated as commodities rather than as valued personal relationships'.
But while consolidation will throw up opportunities in terms of attracting disaffected clients, Dart Capital will not be getting involved in any M&A frenzy saying the firm's key focus this year remains the 'same as it has been for the last five years'.
'Organic, balanced, sustainable growth in all aspects of the business.'
Raj Basra, Tacit Investment Management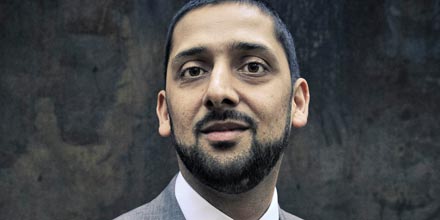 For Tacit partner Basra, the main opportunity set will continue to be driven by the fallout from the RDR as businesses struggle to adapt to the regime and clients become dissatisfied with their existing wealth managers.
'A lot of people are not quite sure what their operating model should be,' Basra said. 'Some have been quick to adapt, but others are struggling to understand what their service levels and charging structures should be.
'We see opportunities there if you have a clear investment philosophy, a transparent charging structure and the performance is there. We don't have the problem of legacy business and are clear on our proposition. A lot are not sure whether they should be wealth managers, IFAs or investment managers.'
Tacit's unconstrained multi-asset approach will also be an advantage he believes, as those with more rigid benchmarks will have to 'own a lot of assets that they don't want to own and not be able to buy more of the things they do want'.
But Basra is conscious that the strong returns from equities this year may well have distorted clients' expectations, which will have to be managed carefully in 2014.
'The markets have risen strongly for over three years and clients have short memories and are starting to forget about 2008,' he said. 'Expectations need to be managed and we will be spending a lot of time with clients discussing what returns they should expect over a normal cycle.'
Charles Stanley director Akerman said the company's catchphrase for 2014 is 'embracing change', be it regulatory or the changing needs of clients.
'The company has always had its clients welfare as its central focus but the challenge for us now is to keep up with the changes in the regulatory framework while continuing to deliver the appropriate client outcomes,' Akerman said.
'To achieve this Charles Stanley has already committed substantial resources to ensure our strategy and procedures are aligned with these positive client outcomes.
'So the challenge for 2014 will be to adopt and adapt to the stringent demands of the FCA while delivering the same outstanding service to clients through our network of professionals across the UK.'
---
Copyright ©Harpsden 2018 (unless otherwise indicated). All rights reserved.